Doodle Bounce
Comments
Log in with itch.io to leave a comment.
OFFLINE DOWNLOAD PLEASE :3 its soooo smooth and soooo polished. and i love tiny and fun games. :D
Sure dude!! Thank you so much! Just uploaded one for ya! :D I prefer to play them in browser and try to avoid downloading many games -any chance you're going to make any of your games playable in browser?

hmm... i think no, bc i preffer have it offline. more comfy for me, but if you want, any time you need it.... oh wait xd.... i mean* || i say|||.... sure why not x,d.

You can download brownser games in the desktop app of itch.io
Tried to beat the 136 Highscore and only made it to 98 after about 5 rounds.
Very clean, and fun.
Love it! It's such a neat idea and it's executed so well! Nicely done!
I don't mean to brag, but... ;)
(Ok, bragging lol - this game is a super fun little bouncy thing and I'd love to buy more hats!)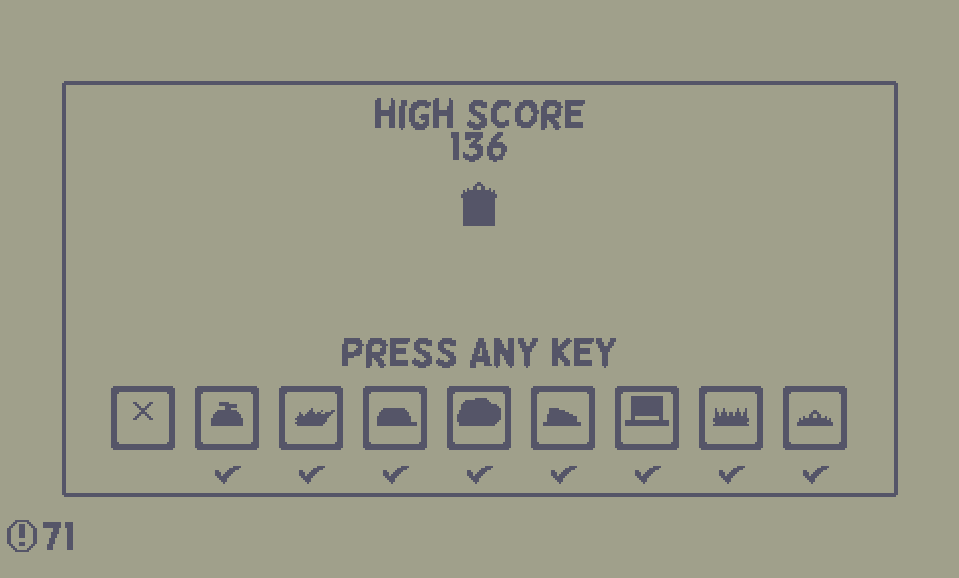 whaaaaaaaaaa wow! you did awesome!!! xD Thank you for playing!!! :D

Thank you for uploading! This game is rad :D